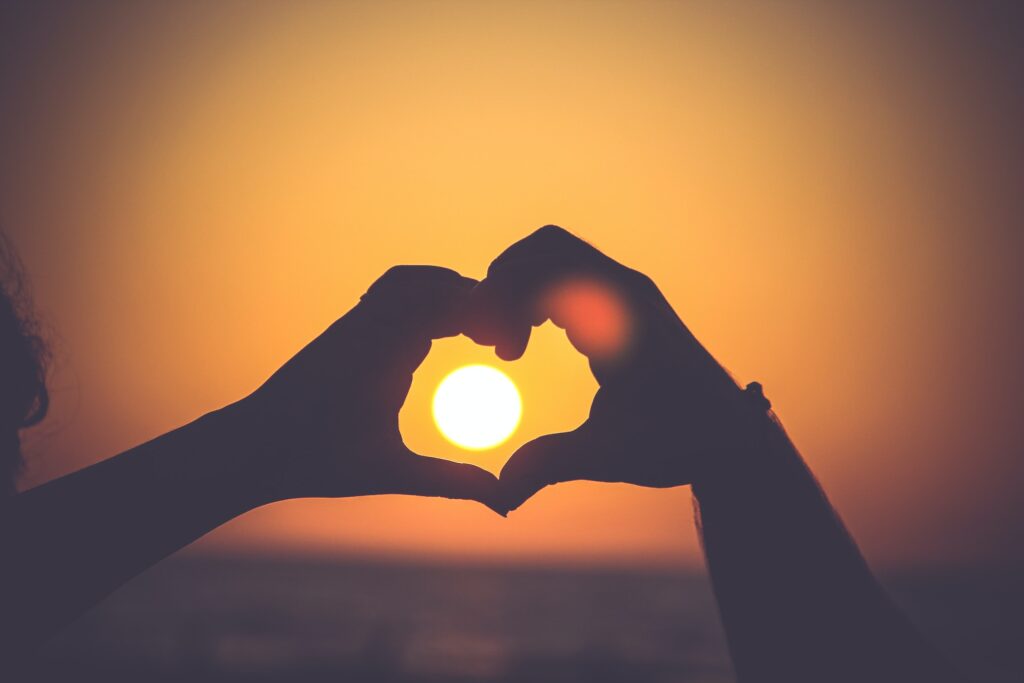 Why Gratitude? Gratitude teaches us to slow down and savor life's moments. I am very excited to share Daily Gratitude: 7 Simple Habits That Will Change Your Life. With these simple daily practices, gratitude offers extraordinary health benefits and can become paramount in your life. The positive effects of daily gratitude are evident within our relationships, psychological well-being, and overall physical health. After several years of dealing with challenging circumstances in my own life, I logged many hours of research on gratitude and positivity. At the end of this article, you will have all the tools to make gratitude a central theme in your life. Let's get started.


Robert A. Emmons is a proponent of gratitude research. In his article, Why Gratitude Is Good, he discusses the two core components of gratitude. "First, it's an affirmation of goodness. We affirm that there are good things in the world, gifts and benefits we've received. The second part of gratitude is figuring out where that goodness comes from. We recognize the sources of this goodness as being outside of ourselves." He also outlines the benefits of consistently practicing gratitude. If you wish to delve deeper into the physical, psychological, and spiritual health benefits of gratitude, I recommend this informative article by Imed Bouchrika, Ph.D., 35 Scientific Benefits of Gratitude: Mental Health Research Findings.


Table of Contents: Daily Gratitude: 7 Simple Habits That Will Change Your Life
~Benefits of Daily Gratitude~
Physical
Strengthens immune systems
Lowers blood pressure
Lessens focus upon aches and pains
Better sleep patterns
Psychological
Positive emotions accentuated
Feel more alert and alive
More pleasure and joy in daily life
Greater happiness and optimism
Social
More compassionate, generous, and helpful
Greater levels of forgiveness
Less isolated and lonely
More outgoing
If any of the benefits mentioned above sound appealing, you have landed yourself in the right place. When you look back over the last several days, how many times were you able to stop and smell the roses or dandelions or lupines, or at least glance their way before moving on to something else? Before I discovered simple habits of incorporating daily gratitude into my life, I shuffled past many beautiful moments. Life is a collection of moments, and we frequently find the most happiness, connection, and purpose within these tiny ordinary spaces of time. So, hold on because this is where things get exciting. Let's dive into the 7 Simple Daily Habits That Will Change Your Life.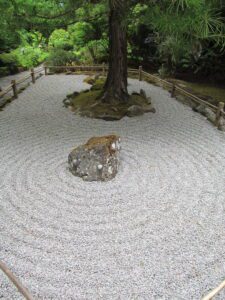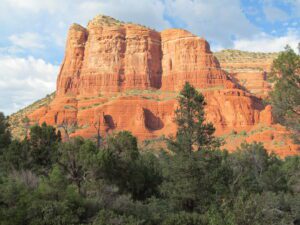 7 Simple Daily Habits That Will Change Your Life
Daily Habit #1: Morning Routine for Practicing Gratitude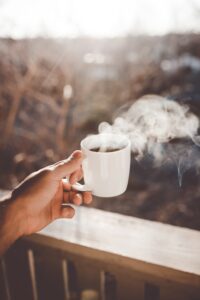 To begin with, starting each morning with a focus on gratitude can change your life. Sometimes it can be a real struggle to find 30 minutes first thing in the morning, but this life-changing habit will be well worth the effort. Generally, I'm someone who has enjoyed sleeping in and savoring every last minute before the final alarm rings. That all changed a few months ago when my internal clock decided anytime between 4:30 and 6:00 a.m. was an appropriate time to begin my day. I have come to love these early morning hours. Gratitude and the written word flow freely; thankfully, there's plenty of time for extra coffee.


Read over the ideas for the morning routine listed below. Next, select 1-3 practices and give them a try. Then, as time goes by, continue experimenting with more of the documented procedures until you have latched onto the perfect formula for beginning your day with gratitude. Lastly, add a few of your routines. Those 30 minutes might turn into a few savored hours.


~Ideas for Morning Routine~
Think about three things in your life that bring you joy regularly. Give thanks to these people, places, and things.
What three things can you do today that will bring positivity into your life?
Try and remember one thing that happened yesterday that brought you peace. Give thanks for the peace it brought into your life.
Give your morning rituals the full attention they deserve. Savor your morning coffee or tea and embrace the silence of the early morning hours. Breathe in peace; breathe out love. Repeat.
Think about your closest friend. Write about this person and focus upon their three best qualities. Give thanks for this meaningful friendship.
Bring your thoughts into the present moment and focus on deep breathing exercises.
Create one long-term goal for your overall health and well-being.
Commit to one goal leading you toward a productive and positive day.
Compliment yourself on at least one positive habit you are already doing to enhance your overall health.
Add one new habit to your daily routine, i.e., getting enough sleep, meditation, spending more time with friends and family, reading, walking, getting outdoors, writing, drinking more water, etc.
Daily Habit #2: Start a Daily Gratitude Journal
I have been a massive fan of gratitude journals for many years. Gratitude journals offer a quick and easy way to remind ourselves of the beauty and joy in our daily lives. Unlike keeping a daily journal, gratitude journals contain short lists, reflections, and writing prompts. Several months ago, I immensely enjoyed learning to self-publish and creating a gratitude journal to share with my readers. To enjoy this FREE offer, fill out the contact form when the pop-up appears and download your free copy today. Inside this journal, you will find the following: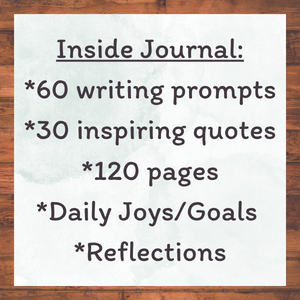 Commit to spending 5-10 minutes daily writing in your gratitude journal. Establishing a habit of either writing in the morning or evening is an easy way to track how many things in your everyday life bring you gratitude. Furthermore, this is a beautiful compilation of savored moments to look back upon when the going gets tough. For example, if you write down three things per day that fill you with gratitude, in one month, you will have a list of over 90 savored moments. That's incredible! To read more about my brief career in self-publishing, click on From Farm Girl to Blogger: 7 Valuable Lessons Learned.


Daily Habit #3: Set Healthy Life-Work Boundaries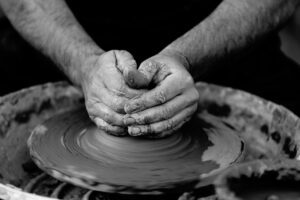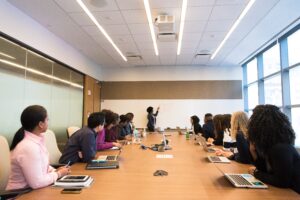 5 Healthy Work-Life Boundaries
Decide first thing every morning how many hours you will dedicate to work. Try to stick with this decision, no matter how many unexpected circumstances arise. After a while, this will become a habit you never wish to break.
Get into a habit of saying "Yes" only when you feel a sense of excitement, joy, enthusiasm, and interest around the activity or project presented. Life is much too short to find yourself mired in have-to's or someone else's great idea that holds minor to no meaning for you.
Sign out of all work-related technology, including email. You will be amazed at how much time is lost paying attention to emails, texts, and group chats.
As soon as you have disengaged from work, commit to one practice each evening that will enhance your overall health.
Recognize that changing habits can be challenging, and give yourself kudos for taking time to enjoy life and committing to adding life-changing habits into your daily routine.
Daily Habit #4: Spend Time Outdoors
It's no secret that spending time in the natural world enhances cognitive function and brings joy into our lives. Even a few moments outdoors can take us far away from daily worries and activities. Furthermore, just listening to sounds within nature can be therapeutic and healing. For quite a few years, I was an avid runner and would find great peace in long-distance runs that allowed for mind-wandering and contemplation.


These days, I'm more apt to be found wandering sandy shores or strolling through forest trails, and thankfully, the "hurry up" factor is no longer present. One of my most savored times during the year is a treasured week in August at guitar camp. Music flows freely, and gratitude reigns supreme. I crouch into my green and gray Coleman tent every evening under star-filled skies. But, mostly, I savor the unconditional joy and acceptance experienced daily and a few more chances to learn something new on my guitar. If you are a tent camper and yearn to know which tent was Lis's top pick for 2023, here's a link to my article, 7 Best Amazing Family Tents for Camping in 2023.


Whether hiking, camping, walking, running, sitting, or lying down, spend at least 30 minutes outdoors daily. Taking time outdoors away from a busy schedule can improve emotional health, reduce stress, and bring your focus back to gratitude and overall well-being.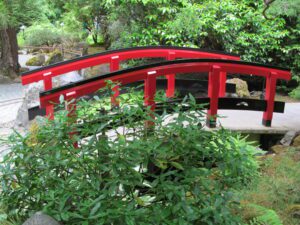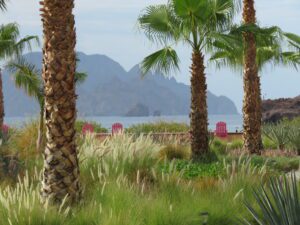 Daily Habit #5: Daily List of Priorities
Keeping a daily list is one more daily habit that will change your life. It enables you to prioritize how and with whom you will spend your time. Therefore, creating a list that I named Three For Three is beneficial. I list three things I must accomplish during the day and three that will bring gratitude, peace, and joy back into focus. Here's a sample of my Three For Three list for today:
3~Must Accomplish
Grocery shopping
Pick up a 'thank you' card
Finish paying the bills
3~*Gratitude *Peace *Joy
Dinner out with my husband
Walk to the meditation bench
Play my guitar this evening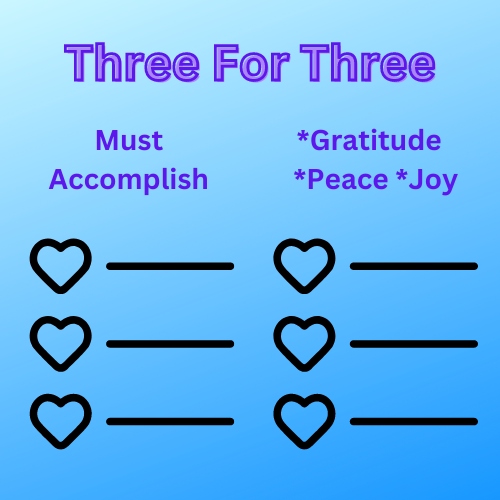 The Three For Three list is very beneficial for savoring life's moments. To begin with, creating a list reduces stress and adds focus and intention to the day. In addition, it naturally infuses a sense of achievement. Lists enable us to feel a sense of accomplishment while taking time to enjoy moments along the way. Being intentional and prioritizing your day can enhance the connection of body, mind, and spirit and make every day brighter.


Daily Habit #6: Sharing Daily Gratitude with Others
Happiest are the people who give most happiness to others…
Denis Diderot


We have all heard about those random acts of kindness that can truly make someone's day. Through reaching out to others with compassion and grace, we know ourselves in ways never before imagined. As discussed in Why Gratitude is Good, Mother Theresa dedicated countless hours to helping the sick and dying in the slums of Calcutta. She was grateful for the opportunity to assist others, as she believed it allowed her to deepen and grow her spirituality.


Mother Theresa emulates the true essence of gratitude; giving without expecting, serving where needs arise, and living fully in the moment. So naturally, there are countless ways to share gratitude with your fellow humans. Here are ten ideas for sharing gratitude with others.


Ideas for Sharing Gratitude
Smile, smile, and smile again.
Write a Thank You note to someone.
Call up a friend and make a date.
Tell someone three things you admire or appreciate about them.
Give hugs often and many.
Tell someone how much they mean to you. This one seems obvious, but it's amazing how often our closest friends don't know how we feel about them. Make your feelings transparent.
Save all of your pocket change and when the jar is full, donate it to your favorite cause or take a loved one out to lunch.
Have a dinner party and invite all of your neighbors. This one will be challenging for me, as I tend to be reclusive.
Open a door for someone; it really does make a difference.
Volunteer your time and skills to someone in need.

Daily Habit #7: Set up a Daily Gratitude Routine
Gratitude lays the foundation for living a life you love and savoring beautiful moments. The last and most important habit in making this a reality is committing yourself to a daily gratitude routine. Whereas creating a gratitude routine can be established in various formats, I encourage you to include some of the steps outlined in the article from Tiny Buddha titled, How to Start a Gratitude Practice and Change Your Life by Helen Russell.


~Daily Gratitude Routine~
Commit ~ "The beginning is always today…" Mary Wollstonecraft
Write ~ Begin every morning with a 30-minute ritual of focusing upon gratitude (as mentioned above).
Reflect ~ Take time to record your daily reflections around gratitude. This practice can occur in five minutes or less, and the long-term results can be astonishing.
FEEL Gratitude ~ Embrace those feelings of gratitude when they arrive expectedly or unannounced. Dance to the moment, sing it out loud, let the world know life is good, and you are grateful.
Choose Reflection Times ~ Whether you are a morning person or a night owl, gratitude flows freely throughout the day. So please select the best time for your daily routine and stick to it.
Remember to Savor Moments ~ As you travel through your day, take the time to notice and appreciate the people, things, and places that enter your life. Try and make it a habit to say, "I am grateful" throughout the day.
Gratitude Partner ~ Partnering with someone on your gratitude journey can be great fun. Sharing thoughts, reflections, visions, and dreams around gratitude can strengthen relationships. It also aids in helping you access your own appreciation.
Keep Going! ~ Gratitude is not a 'one-stop shop' but a habit that strengthens and builds as you go.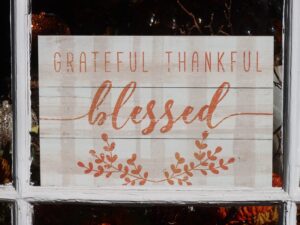 ~Closing Thoughts~
I sincerely hope you have enjoyed reading Daily Gratitude: 7 Simple Habits That Will Change Your Life. We have numerous opportunities daily to stop, pause, savor, and relish a moment. As you add these seven simple habits into your daily routine, notice how your entire way of being in the world begins to shift. It certainly won't happen overnight, but with dedicated practice and a willing heart, gratitude will be ever-present. I have discovered that a deep and satisfying peace stays with me all day when I lead with gratitude. I wish you the very best on your journey, and may your days be filled with gratitude and countless beautiful moments.


If you enjoyed reading this article, please fill out the contact form below for more articles about Gratitude and Appreciation, Adventure and Exploration, and Hobbies and Habits that assist with Savoring Life's Moments.
References: